About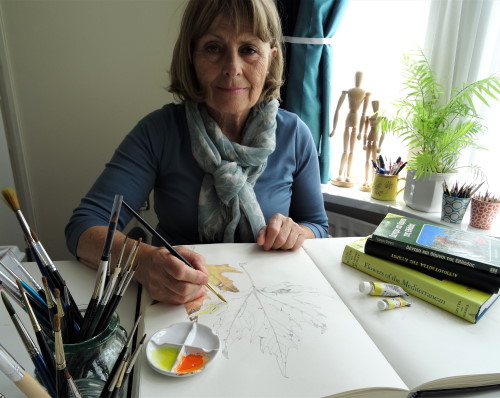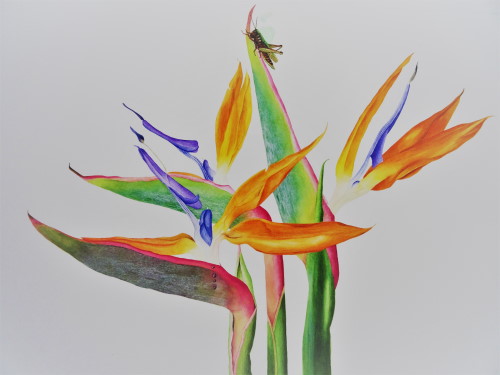 MAGGIE NIAGASSAS DipAD DipSBA, SBA Fellow
The plant world with all its splendid diversity has always been an inspiration for me.

Having been brought up in Africa, I was inspired by the vivid colours and forms in nature which would have a lasting impression and influence on my artistic career. My diploma in General illustration was a natural consequence of these experiences which I completed in the UK.
Having lived in Greece for 35 years opened me up to the wonderful cosmos of Mediterranean flora, abundant with species of rich flowering plants.
This experience with Mediterranean nature motivated me to study botanical illustration, and in 2007 I acquired my diploma from the Society of Botanical Illustration.
Since then, I have exhibited several times with the SBA at their annual exhibition which is held in Westminster, London.
In February 2016 I was awarded the Silver Medal for exhibiting six watercolours of Streliztia Reginae at the London RHS Botanical Art Show in Westminster.

In July 2018, I was awarded the Silver-Gilt Medal at the London RHS Plant and Art Fair, for a series of watercolour studies of Mediterranean plants. The paintings were of plants found along the cobbled paths (Kalderimia) in Pelion, Greece.

I presently live in Volos, Greece, which is situated on the peninsula of Pelion. The region is renowned for its lush Mediterranean vegetation.